Freedom to do what you want and go where you want, seeing things you haven't seen before or that you have but in new ways – these are a few of the common goals of most people on their vacation. Taking a holiday from work and responsibilities is a time honored tradition meant to help us fill our hearts and minds back to the brim so we can live on that fullness the rest of the year. Trouble is, we often take vacations that we need a vacation from when we get home. They can be too much and don't give back enough.
Maybe it's time for a new direction, a new adventure. Maybe it's time you actually charter that private yacht to sail around the destination of your dreams. It isn't out of reach, you know. The reality of a chartered yacht is accessible and attainable for just about anyone who can do a little advance planning and work on their budget.
For about the cost of a guided tour vacation to many destinations, you can hire a yacht with crew and spend all your vacation time on the move in beautiful places being free on the open sea. And you can do this without repacking a single thing. Imagine getting up one morning to look out at a crystal turquoise island bay and the next going ashore to visit exotic historical landmarks while your mode of travel rocks you to sleep during the night in between. And instead of being in the middle of hundreds of strangers like you would be on a cruise ship, you just have a few trusted crew and your close friends or family to enjoy the experience with you.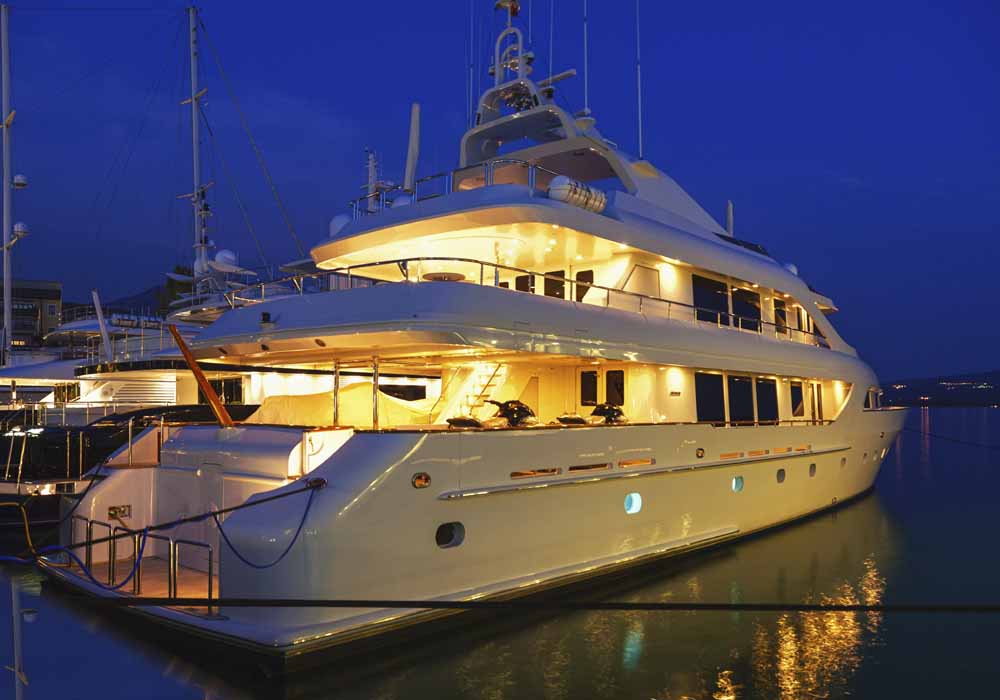 There are many different yacht configurations to choose from – everything from catamarans to large floating luxury yachts with spacious staterooms. The amenities and features you can enjoy are also varied and available from simple to intricate and all-inclusive. Cuisine follows the same pattern – you could choose to take care of your own meals, or have the ultimate experience of chef-inspired, gourmet meals made with fresh local ingredients served to you. Some activities like snorkeling or scuba diving could be part of your time on the sea, or you could decide that a little swimming and sunbathing is the way to go.
Whatever you truly want to do can be accomplished with your chartered yacht cruise as long as where you want to go has shore access. Vacationers who have taken the plunge to sail on chartered yachts will tell you that it was the best vacation they've ever had – and they would do it all again any time schedule and budget allow.
There can be several details to consider in chartering a yacht, so it is important to understand what will help you make good decisions and choose the right yacht for your dream vacation. A good site to visit to learn more is yachtcharters.co where you can find tips and information geared exclusively toward helping you pick the right chartered yacht to turn your dream into reality.
When it comes to yacht charters, not all companies are created equal. Visit yachtcharters.co today to discover a better way to book your charter yacht vacation.